The 1865 Atlantic Telegraph Cable

William Howard Russell's graphic account of the failed 1865 Atlantic Telegraph expedition on board the Great Eastern, not only exemplifies the changing technologies being used to transport news in the mid-nineteenth century, but their impact on news discourse itself. This was the third such attempt to connect the 'old' world with the 'new', following on from the unsuccessful ventures of 1857 and 1858. Russell had accepted an offer from the Telegraph Construction and Maintenance Company to provide a history of the expedition. But as well as writing this book, he kept a manuscript diary of the voyage – a 'Diary of the Cable' – that appeared in the Times and a host of other British newspapers on 19 August 1865 following the loss of the cable and abandonment of the expedition.
The excerpt from the Times reproduced here describes the vain efforts made by the crew of the Great Eastern to retrieve the broken cable with grapnels.
The moment when the cable snapped was graphically captured in watercolour by Robert Charles Dudley who accompanied Russell on board the Great Eastern.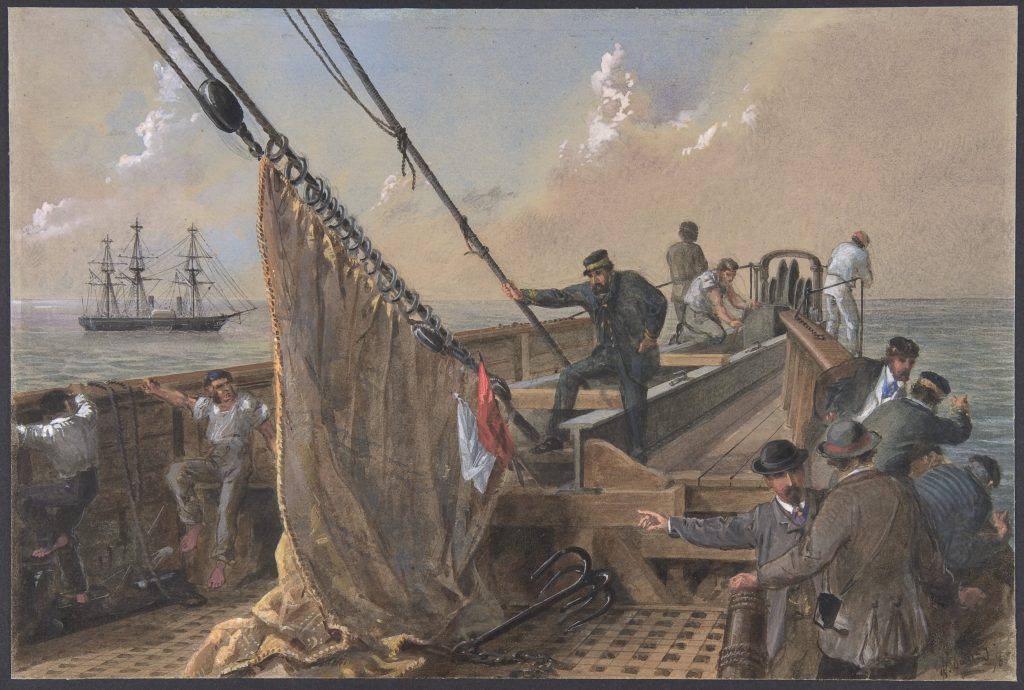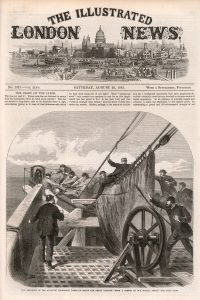 A finished illustration based upon Dudley's watercolour sketch, appeared on the front cover of the Illustrated London News, accompanied a description of the sensational response to Russell's 'Diary'. Notice the reversal of the image and changes to some of its details between watercolour and engraving.
A lithograph after the original watercolour appeared in Russell's official chronicle of the expedition, The Atlantic Telegraph (Day and Son, 1865)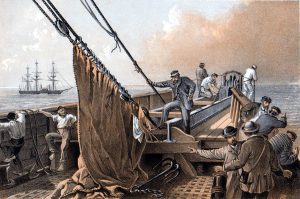 The irony of Russell's travelling to chronicle the latest attempt to extend the infrastructure for the very technology that would eventually spell his demise as a Special Correspondent is piquant. However, the advent of the telegraph did not transform the collection and reporting of news overnight, and the Specials' accounts of the 1865 Atlantic cable expedition show us a more complicated relationship between old and new communication technologies in the development of nineteenth-century journalism than is commonly supposed.