Nuestro proyecto de investigación "War and Nation: Identity and the Process of State-Building in South America (1800-1840)", coordinado por Natalia Sobrevilla Perea (University of Kent) y financiado por el Leverhulme Trust explora la forma en que la guerra se convirtió en un catalizador para la creación de identidades en América del Sur en el siglo diecinueve.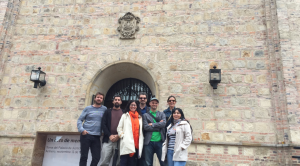 El equipo está compuesto por Lorna Dillon (University of Kent) Claudia Rosas Lauro (PUCP, Perú), Gabriel Di Meglio (Instituto Ravignani, Universidad de Buenos Aires, CONICET, Argentina), Alejandro Rabinovich (Universidad de la Pampa, CONICET, Argentina), Daniel Gutiérrez (Universidad Externado de Colombia) y Juan Luis Ossa (Centro de Estudios de Historia Política, Universidad Adolfo Ibañez, Chile).
Desde el principio, la guerra impulsó el desarrollo de identidades que eventualmente se convertirían en nacionalidades. Nuevas naciones se desarrollaron dentro de las áreas administrativas coloniales que los españoles habían impuesto. Para comprender cómo surgieron los nuevos estados, es necesario trabajar fuera de las limitaciones geográficas de las naciones que conocemos hoy en día, y estudiar el conflicto desde una perspectiva regional. Nuestro proyecto funciona desde esta perspectiva.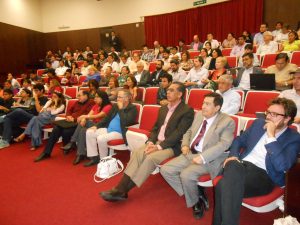 Organizamos talleres académicos y conferencias sobre el período de la independencia y creamos podcasts cortos sobre la historia de América del Sur, para así complementar la información de esta página web.
Los enlaces de la derecha sirven para encontrar información general sobre las Guerras de Independencia de América del Sur. Además, las páginas contienen podcasts cortos, creados por los investigadores del proyecto. Los podcasts están diseñados para ofrecer una breve introducción a los temas que abarca nuestro proyecto. Esperamos que los encuentren útiles. Para mayor información, véase la lista de publicaciones del proyecto en la página de publicaciones. Se puede encontrar videos más largos de nuestras conferencias y eventos en las páginas de noticias y eventos. Asimismo, hay videos de algunas de las ponencias en las páginas de cada evento.
El quinto encuentro internacional de la red "War and Nation: identity and the process of state-building in South America" se realizó en Perú, entre los días 20 al 29 de Abril de 2018.
EN LOS SIGUIENTES ENLACES PUEDEN DESCARGASE LOS ÚLTIMOS PODCASTS PUBLICADO AL RESPECTO: