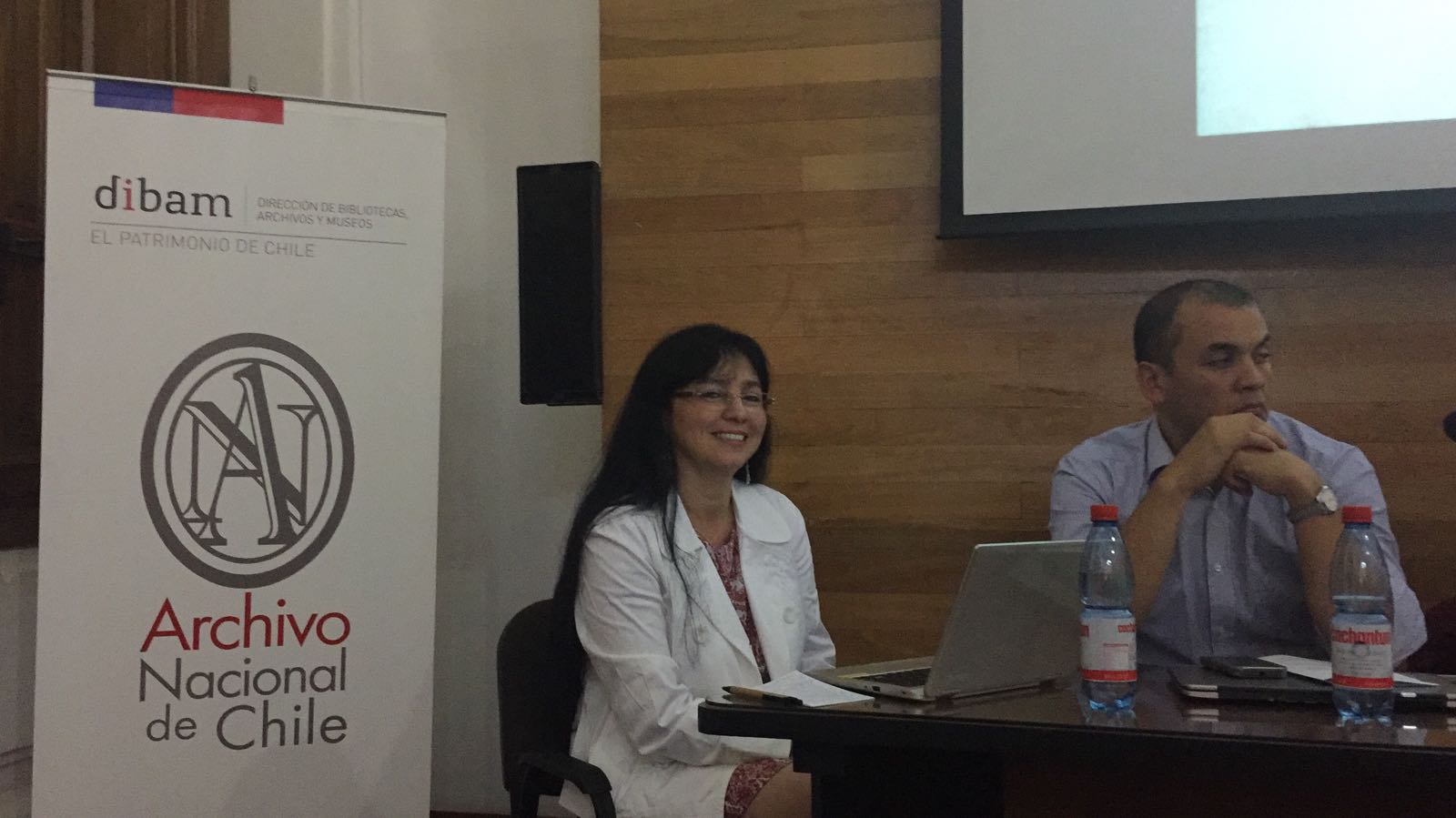 In 2017 the War and Nation Research Network held three events in Chile, which were open to the public. During the visit to Chile the co-investigators also held a one-day, internal workshop in which they discussed theoretical readings and conceptual problems related to the research topic.
In the first two public events on the 14th March 2017, the research team met with the community in the city of Castro, the capital of the Island of Chiloé to present their methodological hypotheses regarding the role of the zones in the south of Chile in the independence process. In the morning, the investigators Claudia Rosas, Alejandro Rabinovich and Juan Luis Ossa had an animated conversation with secondary school students, who had a great interest in the fact that the island of Chiloé was the last Royalist bastion to fall into the hands of the revolutionaries (in 1826).
In the afternoon, co-investigators Marcela Echeverri, Natalia Sobrevilla, Gabriel Di Meglio and Daniel Gutiérrez explored this same theme with members of the general public and interested academics.
Later the research group travelled to Santiago, where they met with the local academic community in a two-day seminar held by the Archivo Nacional de Chile.
Each researcher participated in a table discussion which focused on a certain theme. The themes ranged from the process of state construction to the role of the general public during and after the wars of independence. The event brought together more than 20 Chilean academics, who were able to demonstrate the advances in their research in front of an audience who specialised in the period 1810 to 1860.
The keynote address, which closed the seminar in Santiago was delivered by Professor Brian Hamnett. Professor Hamnett explained the main interpretative problems of the revolutionary civil war that hit Hispanic America when the Bayonne abdications provoked structural change in ways of conceiving and exercising power in the region. Do take a look at this clip from Professor Hamnett's presentation.