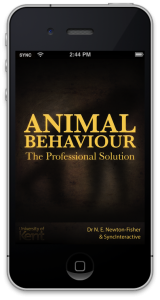 For iPhone, iPad & iPod Touch
Optimise live coding of animal behaviour, in the field or the laboratory. Easy to configure to record the data you need, the way you need it: your subject codes, your ethogram. Eliminate transcription errors and time lost to manual data entry.
Multiple Simultaneous Sampling Methods
Continuous focal animal
Instantaneous scan
Focal behaviour/sequence/all occurrence
Ad libitum
User-defined, multiple coding schemes
Virtually unlimited number of subjects
Virtually unlimited number of behaviour codes
Specify your own ID & behaviour codes
Arranged subjects &/or behaviours into groups
Use colour-tags groups to speed data collection
Use Counts instead of – or alongside – ID codes
Control display order of ID codes
Define and edit coding schemes with the app
Lock schemes for use by students and field assistants
Multiple export options
iTunes/Mac file sharing
Email,
iCloud
Export logs (CSV format) singly or in batches

Runs across multiple versions of iOS, and on both latest and very old hardware
(iOS9+ needed for latest features)

Privacy Statement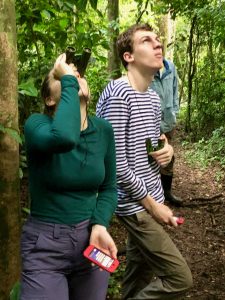 Animal Behaviour Pro neither collects nor transmits any data personal to the user. The initial, 4-digit, 'log-in' code is used to tag the log files generated by the app so the user can later identify who made which observations, assuming the user allocates different 4-digit codes to different observers (e.g. an instructor might allocate a code to each student in a class). The code is arbitrary and selected at the discretion of the user. The log files generated by the app are available only to the user of the app; these log files contain only a record of the 'key presses' of the user within the app,  with these key presses corresponding to codes established by the user through the 'coding scheme'.