Simone Gubler (Texas, Austin)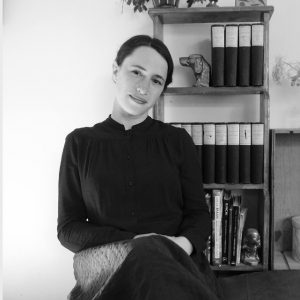 Abstract
L.A. Paul and Nilanjan Das' account of an intrapersonal analogue for the non-identity problem cannot be sustained on its own terms. It falls prey to an unfortunate equivocation. There is, nonetheless, a way forward available to Das and Paul. But to secure it, we must entertain the possibility that prudence is a disjunctive category, and that there are distinct forms of prudential care for self and person. Pursuing this suggestion will be of independent interest to moral philosophers, for, quite apart from preserving the integrity of the problem that Das and Paul present, it motivates significant new questions of value.
Biography
Simone Gubler recently finished her PhD at the University of Texas at Austin, where she was supervised by Jonathan Dancy, Kathleen Higgins, and Galen Strawson. She now works in a postdoctoral position, as a Research Assistant Professor of Philosophy at the University of North Carolina, Chapel Hill. In the final year of her doctoral studies, she was a Visiting Student Research Collaborator at Princeton University.
Her work addresses questions at the intersection of moral psychology, normative ethics, and political philosophy. Much of her research deals with the concept of forgiveness. Against the prevailing view that forgiveness is a positive value, her work urges a skeptical attitude. Forgiveness is not always morally valuable, and never morally obligatory; and it should occasion particular concern when drafted into roles in public discourse and legal institutional contexts. In addition to her philosophical qualifications, Simone is admitted to practice as a lawyer in Australia, and maintains active interests in international human rights law and criminal justice reform.