Decolonizing Anglo-American political philosophy:
The case of migration justice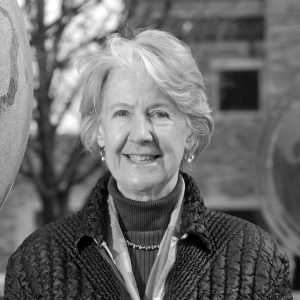 Alison Jaggar (Birmingham)
Abstract
International migration is increasing not only in absolute terms but also as a percentage of the global population. In 2019, international migrants comprised 3.5 percent of the global population, compared to 2.8 percent in the year 2000. Over the past two decades, a philosophical literature has emerged to investigate what justice requires with respect to these vast migrant flows. My article criticizes much of this philosophical work. Building on the work of Charles Mills (2015), I argue that the terms in which many Anglo-American philosophers presently debate migration justice neglect and even obscure consideration of the ways in which current migration flows may be shaped by Euro-American colonialism and neo-colonialism. Such exclusions produce systematic biases in much of our philosophical literature. To develop less biased understandings of migration justice, I propose that Anglo-American philosophers should revise our methods and our conceptual frameworks to enable exploring the possible extent and ethical implications of colonial and neo-colonial influence. This is one part of the much larger task of decolonizing our political philosophy.
Biography
Alison M. Jaggar is College Professor of Distinction in the Departments of Philosophy and of Women and Gender Studies and a faculty associate in Ethnic Studies at the University of Colorado, Boulder, USA. She is also a Distinguished Research Professor at the University of Birmingham, UK and a member of the American Academy of Arts and Sciences. In the 1970s, Jaggar was a pioneer in feminist philosophy and a founder of the discipline of critical gender studies. She is the author and editor of many articles and books and is recipient of many awards and fellowships. She has been primary investigator in a project to develop a metric capable of revealing the gendered dimensions of global poverty. Her recent work on gender and global justice disrupts neo-colonial, gendered and racialized assumptions about transnational divisions of labor and migration. Currently, Jaggar is working on a co-authored book tentatively titled Undisciplining Moral Epistemology: Justifying Moral Claims in a Diverse and Unequal World.
If this isn't racism, what is?
The politics of the philosophy of immigration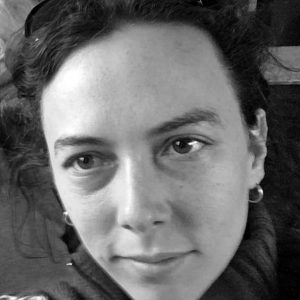 Lorna Finlayson (Essex)
Abstract
Alison Jaggar recommends a radical break with a dominant approach to the philosophy of immigration shared by both liberal cosmopolitans and liberal nationalists. This paper is intended as an exploration of Jaggar's conclusions and as an attempt to carry them further. Building on her critique, I argue that the characteristic questions asked by both cosmopolitans and nationalists appear inappropriate when seen against the political reality of immigration. In the last part of the paper, I argue that liberal nationalist contributions in particular have problematised immigration and immigrants in ways not fundamentally different from those seen on the racist right.
Biography
Lorna Finlayson is a lecturer in the School of Philosophy and Art History at the University of Essex. She is the author of The Political Is Political (Rowman & Littlefield 2015) and An Introduction to Feminism (Cambridge University Press 2016).
Unfortunately, Symposium II could not be transferred to the online version of the conference.
The supplementary volume for the conference will be available from 3-13 July.