Do We Have Normative Powers?
Ruth Chang (Oxford)
Abstract
'Normative powers' are capacities to create normative reasons by our willing or 'say so'. They are significant because, if we have them and exercise them, then sometimes the reasons we have are 'up to us'. But such powers seem mysterious. How can we, by willing, create reasons?
In this paper, I examine whether normative powers can be adequately explained normatively, by appeal to norms of a practice, normative principles, human interests, or values. Can normative explanations of normative powers explain how an exercise of the will can afford us special freedom in determining our reasons? I argue that normative approaches to answering this question prove to be inadequate. To vindicate the thought that normative powers can make our reasons 'up to us', we need an altogether different approach to understanding them, one that is located not in the normative but in the metaphysical. I end the paper by sketching, a metaphysical explanation of normative powers. This metaphysical defense of normative powers provides a window into a different, more agential way of thinking about rational agency.
Biography
Ruth Chang is Professor of Jurisprudence at Oxford University and Professorial Fellow at University College, Oxford, coming to Oxford after working as a professor of philosophy at Rutgers University for nearly twenty years. She took her BA at Dartmouth College, JD at Harvard Law School, and DPhil at Balliol, Oxford. She has held visiting positions at the UCLA philosophy department and the University of Chicago Law School. She is author of Making Comparisons Count and Come Prendere Decisioni Difficili?, editor of Incommensurability, Incomparability, and Practical Reason, and co-editor with Kurt Sylvan of The Philosophy of Practical Reason (forthcoming). She is currently working with Amia Srinivasan on an edited volume, New Conversations in Philosophy, Politics, and Law, which will be published by OUP.
Her research concerns the nature of normativity, value, agency, rationality and their connections. Some of her work has reached the public sphere through a TED talk she gave in 2016. She has given philosophically-minded talks to many general audiences globally, and her work has been the subject of interviews by various media outlets in the U.S., Canada, the U.K., Germany, Taiwan, Australia, Italy, Israel, Brazil, New Zealand, and Austria. She has been a consultant or lecturer for institutions ranging from video gaming to pharmaceuticals to the CIA and World Bank.
Appropriate Normative Powers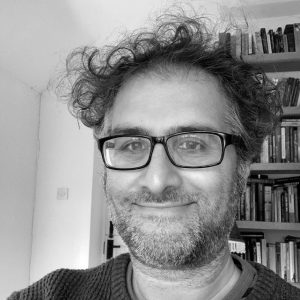 Victor Tadros (Warwick) 
Abstract
A normative power is a power to alter rights and duties directly. This paper explores what it means to alter rights and duties directly. In the light of that, it examines the kind of argument that might support the existence of normative powers. Both simple and complex instrumentalist accounts of such powers are rejected, as is an approach to normative powers that is based on the existence of normative interests. An alternative is sketched, where normative powers arise based on the appropriateness of a person responding to a decision by limiting their freedom.
Biography
Victor Tadros is Professor of Criminal Law and Legal Theory at the University of Warwick. He was educated at Oxford University (BA Hons) and at King's College, London (PhD). Prior to joining Warwick in 2006, he held lectureships at the University of Aberdeen and the University of Edinburgh, and in the fall of 2015 he was Carter Visiting Professor of General Jurisprudence at Harvard Law School. From 2010-13 he held an AHRC Research Grant, with Antony Duff, Lindsay Farmer, Sandra Marshall and Massimo Renzo, to work on criminalization. He held a Leverhulme Major Research Fellowship from 2014-2018, and was elected as Fellow of the British Academy in 2018.
Victor has written extensively on the philosophy of criminal law, just war theory, and on a range of issues in moral, legal and political philosophy. He is the author of Criminal Responsibility (Oxford University Press, 2005), The Ends of Harm: The Moral Foundations of Criminal Law (Oxford University Press, 2011), and Wrongs and Crimes (Oxford University Press, 2016), and his book on just war theory – To Do, To Die, To Reason Why – is forthcoming, also with Oxford University Press.
The supplementary volume for the conference will be available from 3-13 July.