From time to time, we have calls for applications for PhD studentships and job posts. See below for more details.
PhD Studentships
The University of Kent provides a number of doctoral studentships every year, some of which will be available for those who are interested in pursuing a PhD degree in cyber security. All our scholarships for a start in the 2023-2024 academic year have now been all filled. Please follow iCSS on LinkedIn or visit this website regularly to be informed about new scholarships for the 2024-25 academic year. The earliest will be announced in late 2023 or early 2024.
SEDarc PhD Scholarships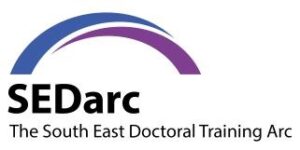 The University of Kent is part of the South-East Doctoral Training Arc for the Social Sciences (SEDarc), which is a multi-institutional and interdisciplinary DTP (Doctoral Training Partnership) led by the Royal Holloway University of London. Other UK universities participating include University of Reading, University of Surrey, University of Sussex and Kingston University. SEDarc is funded by the Economic and Social Research Council (ESRC). SEDarc will develop world-class social science researchers from all backgrounds who thrive in challenge-led, collaborative and interdisciplinary contexts. Kent is proud to be one of the six partner research-intensive institutions supporting future leaders of social science in academia, public services and industry.
SEDarc is calling for applications for its first cohort who will start in the 2024-25 year. There are fully funded PhD scholarships for both home and overseas applicants. The detailed guidelines on what are expected for PhD students of SEDarc and how to apply can be found here. The deadline for submitting an application to the University of Kent is Sunday 7th January 2024, 23:59 GMT.
iCSS is one of the participating research units of SEDarc so the following Core Members of iCSS in a social science school are eligible to be principal supervisors of SEDarc PhD students:
The following Core Members of iCSS can be a co-supervisor or the secondary supervisor of SEDarc PhD students studying an interdisciplinary topic:
Budi Arief <B.Arief@kent.ac.uk>, Senior Lecturer, School of Computing
Mark Batty <M.J.Batty@kent.ac.uk>, Professor, School of Computing
Sanjay Bhattacherjee <S.Bhattacherjee@kent.ac.uk>, Lecturer, School of Computing
Rogério de Lemos <R.Delemos@kent.ac.uk>, Senior Lecturer, School of Computing
Virginia Franqueira <V.Franqueira@kent.ac.uk>, Senior Lecturer in Cyber Security, School of Computing; Deputy Director (Education), iCSS
Stuart Gibson <S.J.Gibson@kent.ac.uk>, Reader in Physics and Astronomy, School of Physics and Astronomy
Sanaul Hoque <S.Hoque@kent.ac.uk>, Senior Lecturer in Secure Systems Engineering, School of Engineering
Özgür Kafalı <R.O.Kafali@kent.ac.uk>, Lecturer, School of Computing
Shujun Li <S.J.Li@kent.ac.uk>, Professor of Cyber Security, School of Computing; Director, iCSS
Jason Nurse <J.R.C.Nurse@kent.ac.uk>, Reader in Cyber Security, School of Computing
Carlos Perez Delgado <C.Perez@kent.ac.uk>, Senior Lecturer, School of Computing
Vineet Rajani <V.Rajani@kent.ac.uk>, Lecturer in Computing, School of Computing
Frank Zhigang Wang <F.Z.Wang@kent.ac.uk>, Professor in Future Computing, School of Computing
Interested applicants should contact eligible principal supervisors to discuss a suitable topic related to one or more of the following five social science themed challenges:
Living sustainably
Healthy thriving communities
Inclusive economic growth
Secure, effective and trusted institutions
Transformative technologies for society
Please contact Felicity Clifford <F.Clifford-254@kent.ac.uk> or Professor Joseph Tzanopoulos <J.Tzanopoulos@kent.ac.uk> if you have any questions about SEDarc and the general procedure of applying for the scholarships. If you are interested in a cyber security related topic but have difficulties identifying the principal supervisor, please contact the iCSS Director Professor Shujun Li <S.J.Li@kent.ac.uk>.
Other PhD Scholarships
The University of Kent offers a comprehensive variety of scholarships to PhD students who achieve outstanding academic merits from entry level and beyond in their undergraduate and postgraduate studies. Search for a scholarship here. We will list any selected PhD scholarships that are particularly relevant for applicants who are interested in studying a topic related to cyber security with one or more supervisors from the iCSS.
How to Apply
To apply for a PhD studentship, follow the steps below. Note that the research proposal is used to test your technical writing and literature review skills, and the topic may still be adjusted in the application process and refined during your PhD study. Please read the application requirements carefully for the scholarship you are applying for, as these may vary.
Read the general instructions for PhD applications.
Study research profiles of all eligible supervisors (including all iCSS Core Members) to identify one or several supervisors you want to work with.
Approach potential supervisors to discuss your research topics to identity the principal supervisor(s) you want to work with and to get advice on how to prepare a research proposal (required as part of your application material, see below).
Prepare your application material, which should include

a properly formatted CV
the certificate(s) and transcript(s) of all university degree programme(s) studied
a research proposal on a selected topic including a mini literature review, a proposed methodology, a work plan and a bibliography (see the guidelines below on how to write a good research proposal)
proof of your English qualifications (if not obvious from other application material)
proof of your home student status (if you consider yourself eligible as a home student)
at least two reference letters (which can be provided after you submit your formal application)
(if you are an overseas applicant please check the specific eligibility criteria on the relevant scholarship)

After you have all your application material ready, visit the following web page to submit your application: https://www.kent.ac.uk/courses/postgraduate/apply

If you are applying for a specific PhD scholarship, please indicate this at the beginning of the "Reasons for Study" field.
The University of Kent requires all non-native speakers of English to reach a minimum standard of proficiency in written and spoken English before beginning a postgraduate degree. For more information on English language requirements, please visit this page.
How to write a good research proposal
It is common that you will be asked to write a research proposal independently to demonstrate your literature review and writing skills and general understanding of the subjects. The topic of your research proposal can be given by the academic you are applying to, or be proposed by yourself. Many supervisors prefer you propose your own topic and write a research proposal all by yourself as a starting point.
A research proposal should normally include the following components (unless there are specific guidelines for a call explaining how a research proposal should be written):
Title
Your full name and contact details: Please make sure your full name match the one on your formal application form and your signature in your emails to avoid confusion. It will also be good to include your application number so your application can be uniquely identified. For your email address, please make it a clickable so the supervisor can just click it to write an email to you. If you have a personal website or ResearchGate/LinkedIn/Google Scholar Citation profiles, please consider include them.
Date: This should be the date of the last update. You may also want to include the date of the first version and a version number if you have sent multiple versions to potential supervisors.
Abstract: This is optional but can highly recommended so your potential supervisors can quickly get an idea of what your want to do.
Introduction: This is for you to explain the background/context of the topic and your personal motivation to study it.
Related Work: This is a section for you to review related work, to demonstrate your understanding of what have been done by other researchers on different aspects of the selected PhD topic.
Research Methodology: This is a section for you to explain how you currently plan to study the topic technically. You are expected to include some good technical details, in the context of related work in the Related Work section.
Work Plan: This is a section for you to explain a timeline of your proposed PhD study, fitting into a period of 3-4 years depending on your personal circumstances (e.g., if your funding lasts for 3 years, make a 3-year plan; and if you have funding for 4 years, do a 4-year plan). In no case you should plan to finish in longer than 4 years because there is a expectation that by the end of the 4th year you should have submitted your PhD thesis for examination.
References: This is a section for you to include all key references you used in your research proposal. Each reference should be cited at least once in the proposal. Pay attention to the format of references and ensure the full, correct and consistent citation information for each reference. When possible, include a URL so each reference can be checked by a single click.
Some useful guidelines on how to write a good research proposals are listed below:
Contact Us
If you have difficulties identifying research topics or supervisors, please contact the iCSS Director Professor Shujun Li via cyber-info@kent.ac.uk for advice.
If you have questions on the PhD admissions procedure, please contact CEMSadmissions@kent.ac.uk.