Deadline for 2024 Charles Wallace Visiting Fellowship applications is 11:59 Sunday 1 October.
Since 1991, the Charles Wallace India Trust (CWIT) has sponsored an annual Fellowship that enables a writer from India to come and work at the University of Kent for the Spring Term. Hosted by the School of English, the CWIT Fellow is given the time and resources to work on their own creative writing project for up to twelve weeks. A stipend of £1,200 pcm will be provided. Additionally, they have the opportunity to present their work to staff and students in talks organised by Kent's renowned Centres for Creative Writing and Postcolonial Studies.
Many of our Fellows have been writers at the start of their career who have subsequently gone on to build up significant and influential bodies of work in a wide variety of literary fields. Past CWIT Fellows have included prominent novelists Upamanyu Chatterjee, Manju Kapur, Radhika Jha, Ruchir Joshi, the dramatist Mahesh Dattani, the journalist Radhika Iyengar, and one of the leading contemporary Indian English poets, Sampurna Chattarji.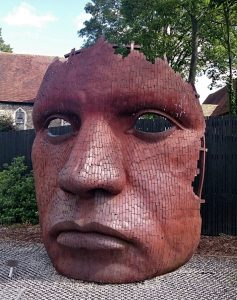 While the writing project will form the focus of the Fellowship, we would also encourage Fellows to take advantage of the rich cultural life of the university and to interact with an English department that includes many world-class writers of novels, poetry and literary criticism. The School of English will provide access to research events hosted by the Centres for Creative Writing and Postcolonial Studies. The Fellow will also conduct a presentation of their work to staff and students and will lead a workshop for Creative Writing students.
The department's interdisciplinary Centre for Colonial and Postcolonial Studies, founded in 1994, has long been recognised as a centre for excellence in research in postcolonial literatures. Kent was one of the first British universities to introduce the study of modern Indian literatures in English and in translation into the curriculum, and our current research environment includes staff and postgraduate students working on diverse aspects of colonial and contemporary Indian literary production. The Centre for Creative Writing hosts a weekly Creative Writers Series, bringing in writers from around the UK for readings and discussions, offering a wonderful opportunity for Fellows to meet their contemporaries, as well as to contribute a reading of their own work to the series.
For eligibility the candidate must:
Be an Indian citizen, domiciled and resident
Have completed university-level education in the field of literature and/or have between five and seven years of professional experience
Have a clear proposal stating what they plan to do at the University of Kent and how they hope to use the experience on their return to India
Have not been given a Charles Wallace India Trust Writing Fellowship grant within the previous five years
Applications for the fellowship must include the following:
A clear proposal of what the candidate wants to achieve in coming to Kent and how they will use this in their work once they return to India
Two references from referees who know your work very well
A sample of your writing (which will not be returned).

Prose writers: no more than 2,000 words.
Poets: no more than five poems

A full CV
Applications for the 2024 Fellowship will be accepted from now until 11:59 on Sunday 1 October 2023. The successful candidate will be informed at the beginning of November. The Fellow will normally be expected to complete their post at the University of Kent during the Spring Term (16 January – 7 April).
Applications or enquiries should be sent via email to m.whittle@kent.ac.uk.