Literature, Education and the Sciences of the Mind in Britain and America, 1850-1950
17-18 July, 2018 – University of Kent
Keynote Speakers:
Professor Helen Small, Pembroke College, University of Oxford
Professor Priscilla Wald, Duke University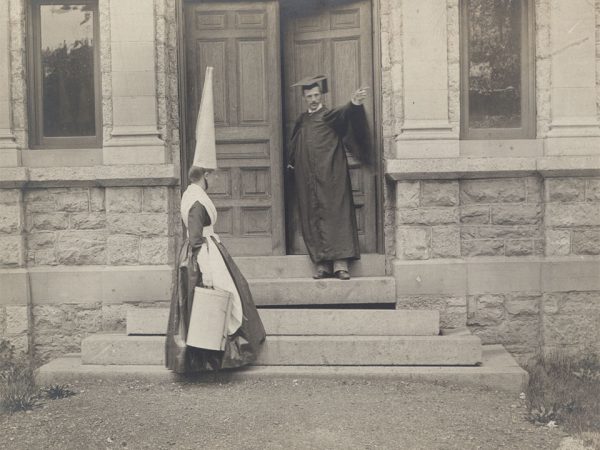 Conference CFP
This conference aims to stimulate a wide-ranging discussion about the interactions between British and American literature, education, and the sciences of the mind between 1850-1950. We welcome paper and panel proposals on any aspect of British or American literature, education and/or the sciences of the mind broadly construed.
This conference is part of Dr Sara Lyons' (PI), Dr Michael Collins' (Co-I) and Dr Fran Bigman's (Research Associate) AHRC-funded project, Literary Culture, Meritocracy, and the Assessment of Intelligence in Britain and America, 1880-1920. The project is an investigation of how British and American novelists understood and represented intellectual ability in the period, with a particular focus on how they responded to the rise of intelligence testing and the associated concepts of I.Q. and meritocracy.
Possible topics include literature and:
Teaching and Being Taught; pedagogical theory and practice
Representations of Places of Learning
Examinations, grades, scholarships, qualifications
Inequality, Discrimination, and Exclusion in Education
Academic Success and Failure
Literacy and Illiteracy
Intellectuals, Experts, Professionalism
Autodidacticism, Informal Education
Varieties of education: aesthetic, classical, moral, religious, scientific, technical
Learning Styles and Types of Intelligence
Intellectual ability and disability
As well as literature and:
Professionalisation/ Institutionalisation of Psychology
Social Psychology
Developmental Psychology
Psychometrics and personality testing
Physiology and psychology
Psychological Schools and Controversies
Psychology and Philosophy
Experimental Psychology
Psychiatry
Sexology
Parapsychology
Eugenics
Language and Cognition
Please submit an individual proposal of no more than 350 words or an outline for a 3 paper panel proposal to sciencesofthemindconference@gmail.com by the 1 March, 2018. Papers will be limited to 20 minutes. Please include your name, a short bio, and email address in your proposal.
You can find the conference programme here: Sciences of the Mind Programme. The conference was reviewed by the British Association for American Studies here.