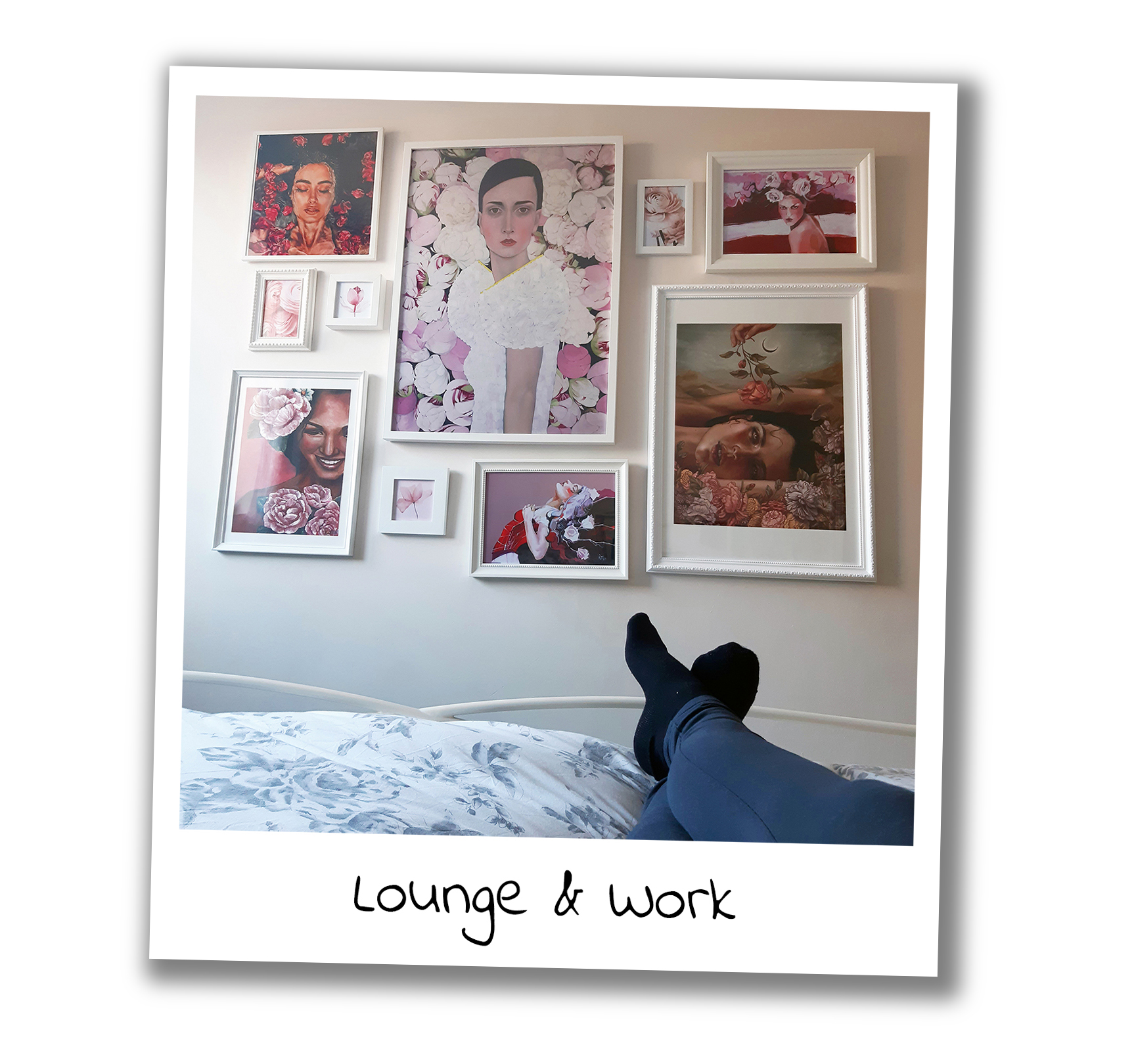 There is no journey; I stay put
I have a chronic respiratory illness* and often work from my bed. My condition means I'm not able to sleep flat (something you don't realise is a luxury until it's taken away). But the plus side is that my specialist pillow puts me at the perfect angle to "lounge and work".
I've purposefully covered the wall opposite my bed with a selection of beautiful art prints, so I have something to gaze at when I look up from my screen. The woman in the central print (by American painter Ryan Pickart) is called "Pina" and I admit to occasionally talking to her.
I've mocked up my photo to look like a polaroid picture to represent this is just a "snapshot" of one instance of what it's like to live with a chronic illness: other people's experiences of living with ill health are different from mine.
(*I have idiopathic emphysema with focal collapse and fibrosis. There's usually at least one person who's interested in my diagnosis and I think sharing and allowing conversations helps the disabled community be seen.)
Sarah Marie Graye is in her second year of a part-time PhD in The Contemporary Novel: Practice as Research at the University of Kent.