Kent Cyber Security Forum (KCSF) 2021 & iCSS Launch Event
If you attended this event, please complete our feedback survey and have the option to receive a participation pack.
Date: Monday 28th June 2021
Time: 10am – 4pm
Venue: Online
Registration: Reserve your free ticket via Eventbrite by visiting the page below
https://www.eventbrite.co.uk/e/kent-cyber-security-forum-2021-icss-launch-event-tickets-147569060031
To Join: The main sessions, including introductions, keynote talks and panel discussions will take place via Zoom Webinars. You can access the event with the following link: https://zoom.us/j/98186427049?pwd=VlcrWEZsR1lzWmdOd2NkYzJ2TGI1UT09 (a passcode is not normally required, but if you are asked please use 645453)
Gather.Town: During the lunch break and following the final keynote and panel discussion, we encourage you to visit our Gather.Town virtual conference space.
Here, you can roam the virtual conference space with an avatar of your choosing, check out our poster and showcase areas, play some games, and have the opportunity to network with others.
This virtual space is open now for you to explore ahead of the event and will remain open until 11pm on the day of the event. Please feel free to explore the space prior to the event start on Monday. Please note that before the event day, the space will only support 25 users effectively at one time so if it is busy, it may be slow.
Please use this link to access Gather.Town: https://gather.town/app/gZDQzSSTqBSitQHS/Kent%20Cyber%20Security%20Forum
The main auditorium in Gather.Town also hosts the Zoom Webinar link for the event, so if you wish to join the event via Gather.Town, you can do so.
Event Description
This year's Kent Cyber Security Forum (KCSF 2021) will see the official launch of the University of Kent's newly established Institute of Cyber Security for Society (iCSS).
Alongside our carefully selected talks and panel discussions, you will have an opportunity to (virtually) meet with a diverse range of cyber security experts from different organisations and disciplines, including researchers, practitioners, innovation experts, policy makers and end users. We will also have some fun and interactive sessions available between the morning and afternoon sessions, and after the main afternoon session, for you to join in.
We expect that the event will be attended by participants from different sectors including industry, public sector, education, research institutions and NGOs. We also welcome individual users to attend the event, particularly for the cyber education parts.
Schedule
10:00-10:10 – Welcome by Professor Karen Cox, Vice Chancellor and President, University of Kent
10:10-10:30 – Invited talk: "How does sociotechnical research contribute to the NCSC's mission?" by John W, Systems Team lead, Sociotechnical Security Group (StSG), NCSC (National Cyber Security Centre)
10:30-11:00 – Keynote Talk 1: Risk, Harm and Online Safety Tech: The Changing UK Landscape (by Professor Julia Davidson OBE, University of East London)
This talk draws on Professor Davidson's research focusing on the changing policy and practice landscape in the UK exploring expectations for industry and other areas of practice in fulfilling duty of care commitments in the context of the Online Safety Bill. Recent research undertaken for the Regulator Ofcom to inform guidance for VSPs will be presented which describes the concepts of risk and harm to minors and considers social and safety tech developments. The role of safety tech providers and their value to government and society will be considered along with social, educational approaches drawing upon recent research undertaken for the DCMS.
11:00-12:00 – Panel Discussion 1: Cyber Crime and Digital Forensics (Facilitator: Dr Virginia Franqueira, Deputy Director of iCSS and Lecturer in Cyber Security, School of Computing, University of Kent)
Professor Julia Davidson OBE, Professor of Criminology and Director of Institute of Connected Communities, University of East London
Professor David Wall, Chair in Criminology, School of Law, University of Leeds
Dr Budi Arief, Innovation Lead of iCSS and Senior Lecturer, School of Computing, University of Kent
Chris Crute, Digital Forensics Team Leader (Computers), Digital Forensics Unit, Forensic Investigation Department, Kent and Essex Serious Crime Directorate
Dr Hans Henseler, Digital Forensic Advisor, Division of Digital and Biometric Traces, Netherlands Forensic Institute, The Netherlands
12:00-13:00 – Lunch break / networking / interactive session
13:00-13:30 – Introduction to iCSS (by Professor Shujun Li, Director of iCSS and Professor of Cyber Security, School of Computing, University of Kent)
13:30-14:00 – Keynote Talk 2: A Psychological Vaccine Against Misinformation (by Professor Sander van der Linden, University of Cambridge)
Much like a viral contagion, false information can spread rapidly from one individual to another. Moreover, once lodged in memory, misinformation is difficult to correct. Inoculation theory therefore offers a natural basis for developing a psychological 'vaccine' against the spread of fake news and misinformation. Specifically, in a series of randomized lab and field studies we show that it is possible to pre-emptively "immunize" people against disinformation by pre-exposing them to severely weakened doses of the techniques that underlie its production. This psychological process helps people cultivate cognitive antibodies in a simulated social media environment. During the talk, Professor Sander van der Linden will showcase an award-winning real-world intervention ("Bad News") developed and empirically evaluated in 20 languages—with governments and social media companies—to help citizens around the world recognize and resist unwanted attempts to influence and mislead.
14:00-15:00 – Panel Discussion 2: False Information and Online Harm (Facilitator: Dr Harmonie Toros, Deputy Director of iCSS and Reader in International Conflict Analysis, School of Politics and International Relations, University of Kent)
15:00-16:00 – Concluding remarks / networking / interactive sessions / feedback survey
Bios of Keynote Speakers
Professor Julia Davidson OBE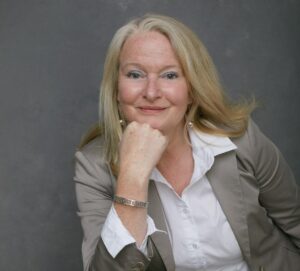 Julia Davidson OBE PhD is Professor of Criminology at the University of East London and is Director of the Institute of Connected Communities. She is recognised internationally as one of the foremost experts on policy, practice and offending in the area of cybercrime, online harms and online child abuse. She is Chair of the UK Council for Internet Safety Evidence Group reporting directly to ministers and provides expert advice to national and international organisations such as NICE, the Home Office, the National Crime Agency, UNICEF, Europol, the US Sentencing Commission and the US Department of Justice. Professor Davidson has also acted as an advisor on online safety to governments and practitioners in South America, Africa and the MENA region since 2009, recently helping the Kingdom of Bahrain (2016) and the Rwandan Government (in collaboration with Baroness Kidron/5Rights-2019) to develop a national child Internet Safety policy Framework.
---
Professor Sander van der Linden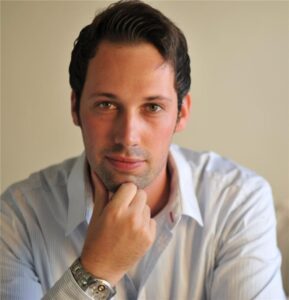 Sander van der Linden PhD is Professor of Social Psychology in Society and Director of the Cambridge Social Decision-Making Lab in the Department of Psychology at the University of Cambridge. He is also co-convenor of the Cambridge Special Interest Group on Disinformation and advisor to governments and social media companies on how to counter misinformation. He has won numerous awards for his work on human judgment, communication, and decision-making and his research is regularly featured in outlets such as the New York Times, Rolling Stone, NPR, and the BBC. He has been described by Fast Company Design as one of "four heroes who are defending digital democracy online". Before joining Cambridge, he held academic positions at Princeton, Yale, and the LSE.