Our developmental psychologists are internationally recognised and award-winning, and their research projects have been funded by major research grants from ESRC, Wellcome Trust, NHS Executive, Big Lottery Fund, Oxfam, Department for International Development, and the University of Kent
Our research interests include:
How children learn to communicate
Social cognition (eg Theory of Mind)
Peer interactions
Understanding prejudice
Infant cognitive development
Developmental psychopathology (eg Autism)
Conversation analysis
How do children learn to reason logically
Gender and sexuality in human development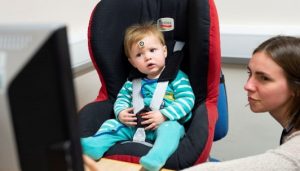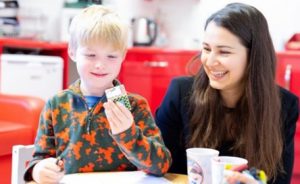 We have excellent links with the wider community. Members of the Developmental Psychology group are committed to sharing their research findings and methodologies with the public. We hold highly successful large-scale events that bring together practitioners, policy makers, and academics to share knowledge and develop collaborations. Our outreach events are typically interactive, fun, and informative. They range from 'Play and Learn' days for young families, to workshops for school children on topical issues such as cyberbullying and happiness.
Our teaching at undergraduate level and on our MSc in Developmental Psychology programme is research-led and students have the opportunity to be involved in delivering our public events.
A central hub for our research and outreach activity is the Kent Child Development Unit.