The Collaboration
We are working with Incomindios UK on a variety of endeavours, at the heart of which is the Incomindios Lippuner scholarship. On this page you will find details of the scholarship as well as links to videos of joint events (scroll to the bottom). If you would like to contribute to the scholarship fund for the Incomindios Lippuner Scholarship, please contact inco.uk@incomindios.ch 
The Scholarship
This new scholarship for Indigenous students is named in memoriam of long-time supporter of Indigenous rights: Eva Lippuner, who sadly passed away in 2019. Through the Incomindios-Lippuner Scholarship, Incomindios – in partnership with The University of Kent – aims to provide financial support for an Indigenous student as they pursue their degree in the field of Indigenous rights. The Incomindios-Lippuner Scholarship seeks to support Indigenous peoples through the most powerful of tools, education. Incomindios exists with the goal of supporting and promoting global Indigenous communities, their causes, and their rights. We believe that the education of those from these communities is of paramount importance for achieving these goals.
2022/23 Scholarship – Jermani Ojeda-Ludena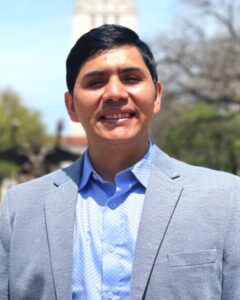 Jermani is a PhD candidate in Iberian and Latin American languages and cultures at the University of Texas, Austin. He is a Quechua scholar and is passionate about preserving Quechua language and culture by giving voice to communities of Indigenous people who are suppressed and underrepresented by governments and the media.
2021/22 Scholarship – Flavio Ayuso
Flavio Ayuso, a young Mayan from Muna, a small community in southern Yucatan, is a student of Sociology at the National Autonomous University of Mexico (UNAM). For the past three years, he has supported Mayan communities in agrarian processes in defence of their territory against megaprojects and real estate developments that violate the collective rights of Mayan communities. He is currently closely supporting the agrarian judicial process of the community of Ixil, Yucatan, in the defence of their ejido territory against businessmen who intend to dispossess more than three thousand hectares of very well-preserved jungle. His topics of interest and research are agrarian law and agrarian sociology. In 2018 he received an honorable mention inthe "Premio Nacional de Ensayo sobre la Constitución Política del Estado de Yucatán" organized bythe Judicial Power of the State of Yucatan. He has published several mini essays in the Youth Blog of the Magazine of the University of Mexico.
Flavio writes:
"I thank the Incomindios-Lippuner Scholarship program, for the opportunity to allow me to strengthen my academic training and above all for giving me the possibility to continue with community work in defense of the land. Thank you very much."  Flavio Ayuso
2020/21 Scholarship – Brittani Orona
The 2020 recipient of the scholarship was University of California, Davis student, Brittani Orona. Brittani is an enrolled member of the Hoopa Valley Tribe.  She is currently a Ph.D. Candidate at UC Davis in Native American Studies with a Designated Emphasis in Human Rights. Brittani completed her Master of Arts in Native American Studies at UC Davis in 2018 and her Master of Arts in Public History at California State University, Sacramento (CSUS) in 2014. She graduated with a Bachelor of Arts in History from Humboldt State University in 2010.
Video
Please note these links will take you to the Centre's YouTube channel.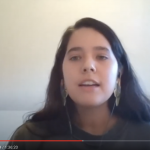 29th October 2020: Missing and Murdered Indigenous Women and Girls Webinar.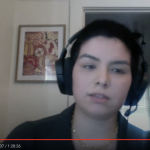 10th December 2020: Brittani Orona, "This is our home, this is our land": Visualizing Decolonization on the Klamath River Basin.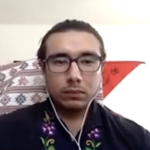 27th April 2022: Flavio Ayuso, The Ejido in Mexico as a Form of Territorial Resistance against Megaprojects.