In-vitro fertilization or simply 'IVF' is a technique used to assist people who would be unable to conceive naturally (because of fertility issues), or to single or same sex couples. Fertility problems are very common, affecting some 1 in 7 couples.
Professor Darren Griffin, Professor of Genetics and a world leader in cytogenetics, and Dr Alan Thornhill Honorary Professor of Reproductive Genetics at the University of Kent have dedicated the last 20 years to researching new and improved technologies to aid IVF patients with a focus on detecting genetic diseases. Together with Professor Alan Handyside (also an honorary Kent Professor) they developed an approach called Karyomapping, that will simultaneously detect single gene disorders such as cystic fibrosis and chromosome disorders such as Down syndrome or those causing early miscarriage.
Sadly, around 1 in 50 babies are born with a genetic disorder, which could have been detected prior to implantation through screening. Identifying these abnormalities is a procedure called Preimplantation Genetic Testing (PGT), which has demonstrated in several clinical trials, observational studies and large national data sets to improved IVF results and/or ensure that couples do not have children with life threatening diseases.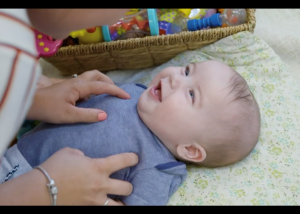 Professor Griffin's research has extended to studying IVF in pig and cattle embryos, which can be implemented on a large scale. Working with animal embryos has led to improved agriculture as he is able to detect and promote beneficial characteristics such as disease resistance and fertility in an embryo rather than a newborn. This means that such characteristics can be introduced into breeding herds much quicker than using traditional methods.
Further research is needed to understand how chromosomal abnormalities arise and perhaps how to prevent them. The prospect of non-invasive testing using the culture media in which the embryo grows to identify cell-free DNA is exciting and has great promise.
Professor Griffin has been awarded an Innovation and Enterprise collaboration award for establishing the Centre for Interdisciplinary Studies (CISoR) to enable a public engagement programme to help improve understanding and the benefits of reproductive research in humans and animals.
Later this year, Professor Griffin will hopefully embark on an exciting project with the British Film institute to create a series of documentaries about genomics – airing early 2021.
---
Research undertaken in the School of Biosciences by Professor Darren Griffin and Dr Alan Thornhill Honorary Professor of Reproductive Genetics