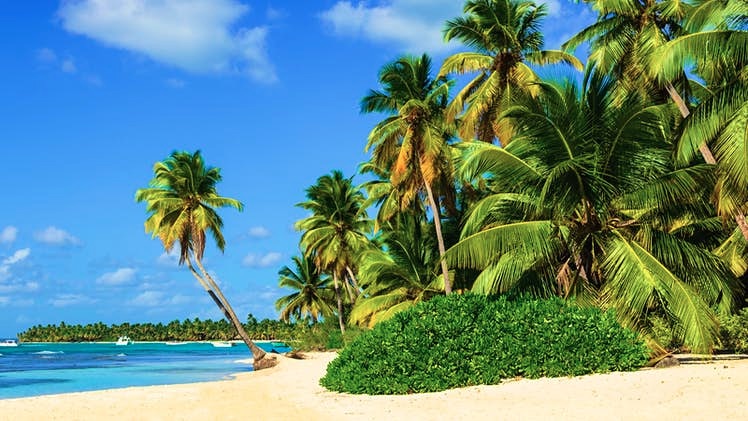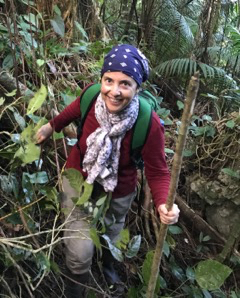 Dr. Ina Vandebroek, from The New York Botanical Garden, gave the 2020 Annual Kent-Kew Distinguished Ethnobotanist Lecture on Tuesday, October 13th.
The recorded lecture is available on the CBCD Youtube channel: 2020 Ethnobotany Lecture
Entitled Caribbean Ethnobotany: Herbs, Health and Heritage Across Borders, Dr Vandebroek's lecture explored the co-mobility of humans and plants in the Caribbean, which spans multiple continents (The Americas, Africa, Europe, Asia), cultural groups, and periods of time. It encompasses forced and voluntary historic and contemporary human migrations, native Caribbean plants, as well as deliberate and unintentional plant introductions. These geographic trajectories and cultural relationships remain visible through the rich diversity of plants known and used today across the Caribbean islands, and their diaspora communities in New York City. Her presentation discussed lessons learned from ethnobotanical research in New York City, the Dominican Republic, and Jamaica, and she argued that although Caribbean plant knowledge is dynamic and characterised by spatial, temporal, and functional mobility, this knowledge system is firmly rooted in the Caribbean islands, instilled with innovation that has originated within this region. Therefore, Caribbean ethnobotanical heritage should be considered indigenous.
Dr. Ina Vandebroek is the Matthew Calbraith Perry Associate Curator and Caribbean Program Director at The New York Botanical Garden. She has conducted ethnobotanical research and outreach for 20 years, studying the relationships between plant diversity, traditional knowledge, and community livelihoods, in collaboration with indigenous and farming communities in Bolivia, the Dominican Republic, Jamaica, and Caribbean diaspora communities in New York City. Ina's research underscores the importance of plant knowledge for the preservation of biocultural heritage. In New York City, results from research together with Caribbean and Latino communities are used to develop a training curriculum for medical students and healthcare providers, to promote culturally-sensitive healthcare. Ina is also an Assistant Professor (Adjunct) at the Yale School of the Environment in New Haven, Connecticut. She is fluent in Dutch (her mother tongue), English, Spanish, and Jamaican Patois.
Ina organised and led a Nature Plants Viewpoint article by prominent Ethnobiologists discussing impacts of COVID 19 on Ethnobiology:
Ina Vandebroek et al. 2020. Reshaping the future of ethnobiology research after the COVID-19 pandemic. Nature Plants Vol. 6: 723–730. DOI https://doi.org/10.1038/s41477-020-0691-6
Ina is also interviewed about her research in this Guardian News report about responses to COVID 19 in NYC: Unproven remedies proliferate in my community, even in the face of a deadly virus
Pieroni, A., Vandebroek, I., Prakofjewa, J. et al. 2020. Taming the pandemic? The importance of homemade plant-based foods and beverages as community responses to COVID-19. J Ethnobiology Ethnomedicine 16, 75 (2020). https://doi.org/10.1186/s13002-020-00426-9
For more information about the lecture, please contact Dr Raj Puri (rkp@kent.ac.uk), Convenor of the Ethnobotany MSc Programme and Director of the Centre for Biocultural Diversity at Kent.